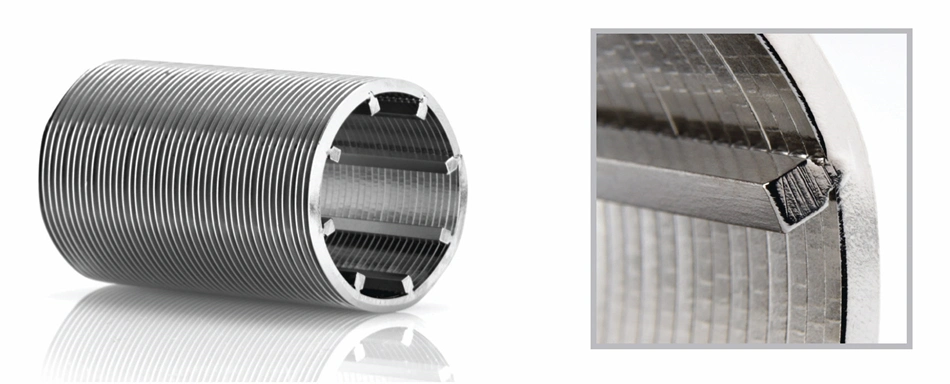 Wedge wire
Welded
slotted sieves are the main and the most technologically advanced line of our products.They are reliable for using in numerous filtration processes for solid and liquid particles. We manufacture them from profiled wires of high quality stainless and acid-proof steel. The technology of electrofusion used for joining profiled wires for a set of supporting rods lets us obtain extremely precise dimensions of apertures.
They work extremely well both in static structures, as well as dynamic ones, providing optimal effectiveness of a process
even in tough and aggressive work environment. Depending on individual applications, our company offers flat welded or
round welded sieves of different size and shape, types of fittings, with a
possibility
to
join
individual
elements
into
larger
segments.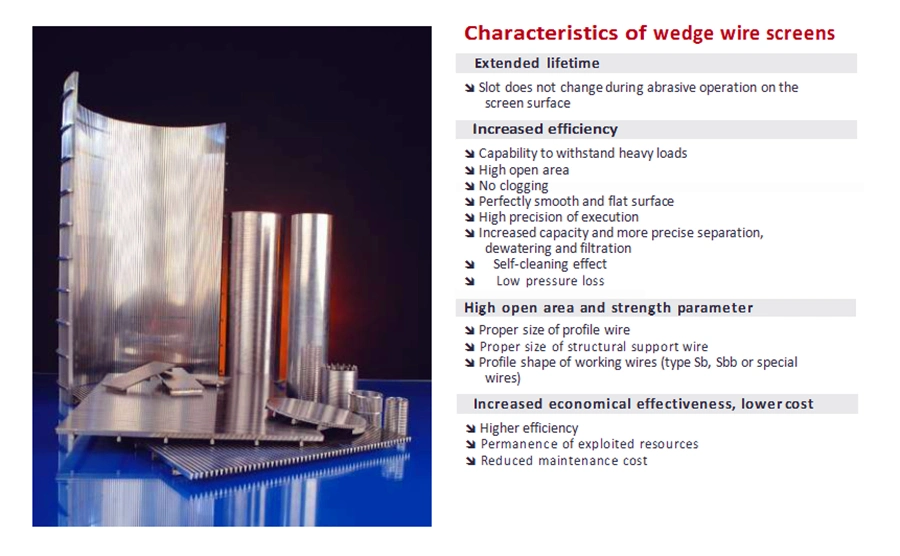 Materials:
304, 302, 304L, 316, 316L stainless steel wire, Duplex SS, Supper Duplex SS.
Specification:
-Filtration rate: 15-800μm
-OD: 25.4-1200mm, Length: 6 meter(no splice)
-Wedge filter is valid in kinds of shapes, such as Square, rectangle, disc, basket, tube, cone.
-The slot: 0.1mm-45mm
-Wire :2.0mm*30.mm,3.0mm*4.6mm,3.0mm*5.0mm
-The rods:3.8mm/22, 3.8mm/32, 3.8mm/48, 3.8mm/50.
-Height 6-40 mm
-The rod can be round wire, triangular wire or trapezoid wire. The warp is triangular wire (V-shaped wire).
-Slot filter is valid in kinds of shapes, such as Square, rectangle, disc, basket, tube, cone.
-Styles of connection: by welding or by threaded male/female coupling.
-Hanke Filter can be customized by your demands.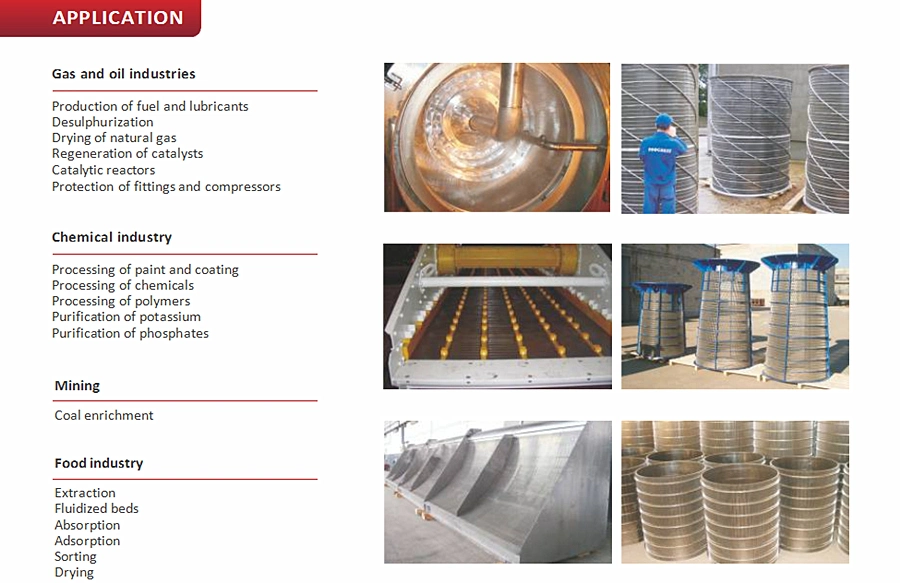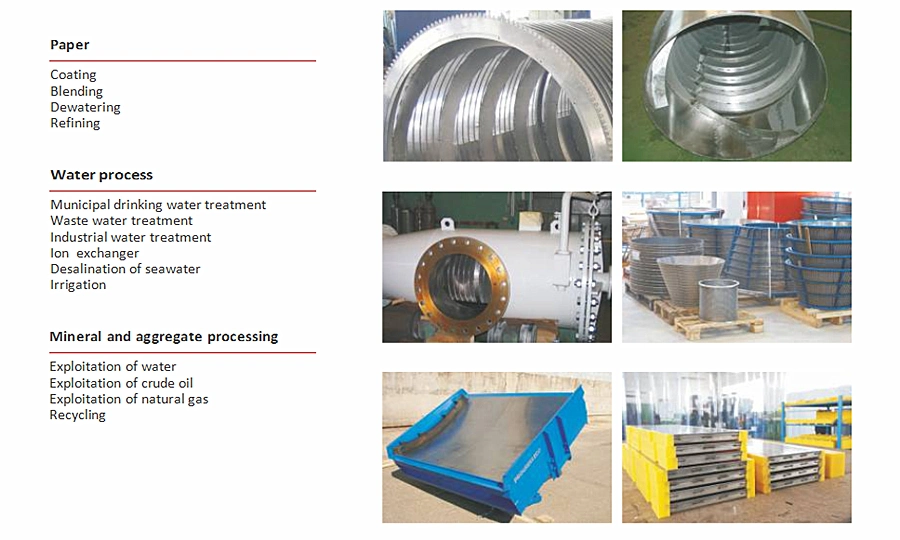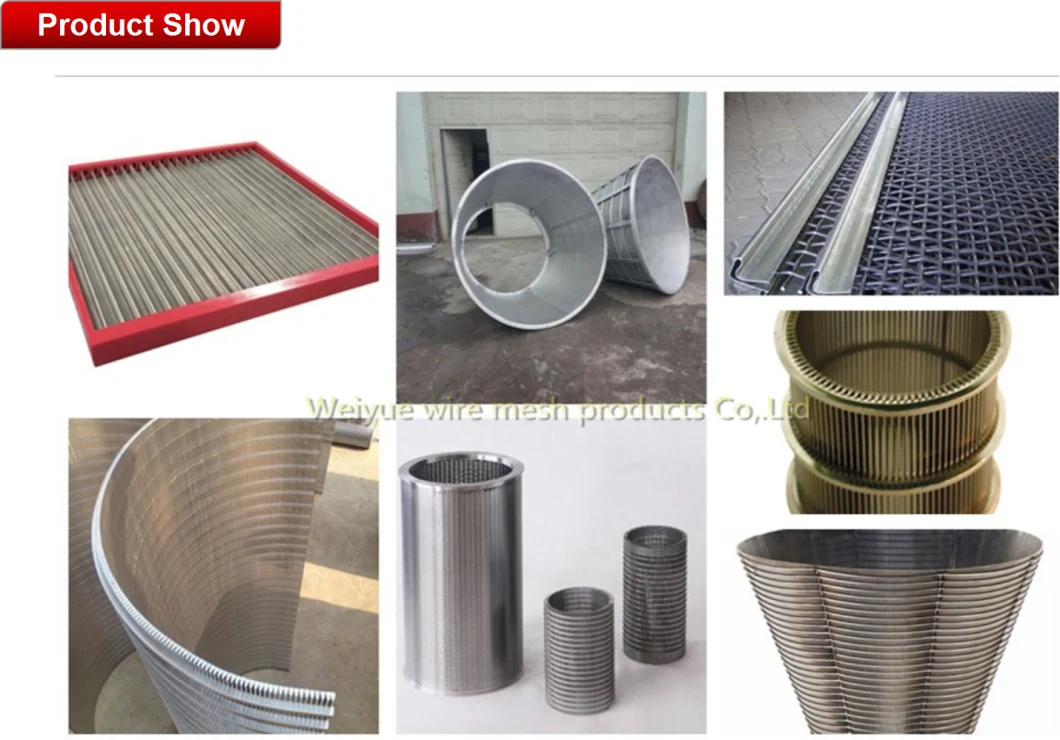 Company Profile
Hebei Weiyue Wire Mesh Products Co.,Ltd makes and sells primary wire mesh and wire products. It's located in "the hometown of wire mesh", Anping County of China.
We have always been sticking to provide our clients with high quality products, favorable prices and first-class sales service, to develop excellent customers relationship with every valuable customers all over the world.
The company introduces precise making machines and technics, combining scientific inner managing method and quality control system.Since the year it was established, we developed our powder and credit standing and got reliances of our customers in home and abroad. Our products is checking by very high standeard, and the qualified ones leaved the factory to the whole country and some abroad countries, such as Southeast Asia, Middle East, America, Japan, and some Africa countries.
Contact Us